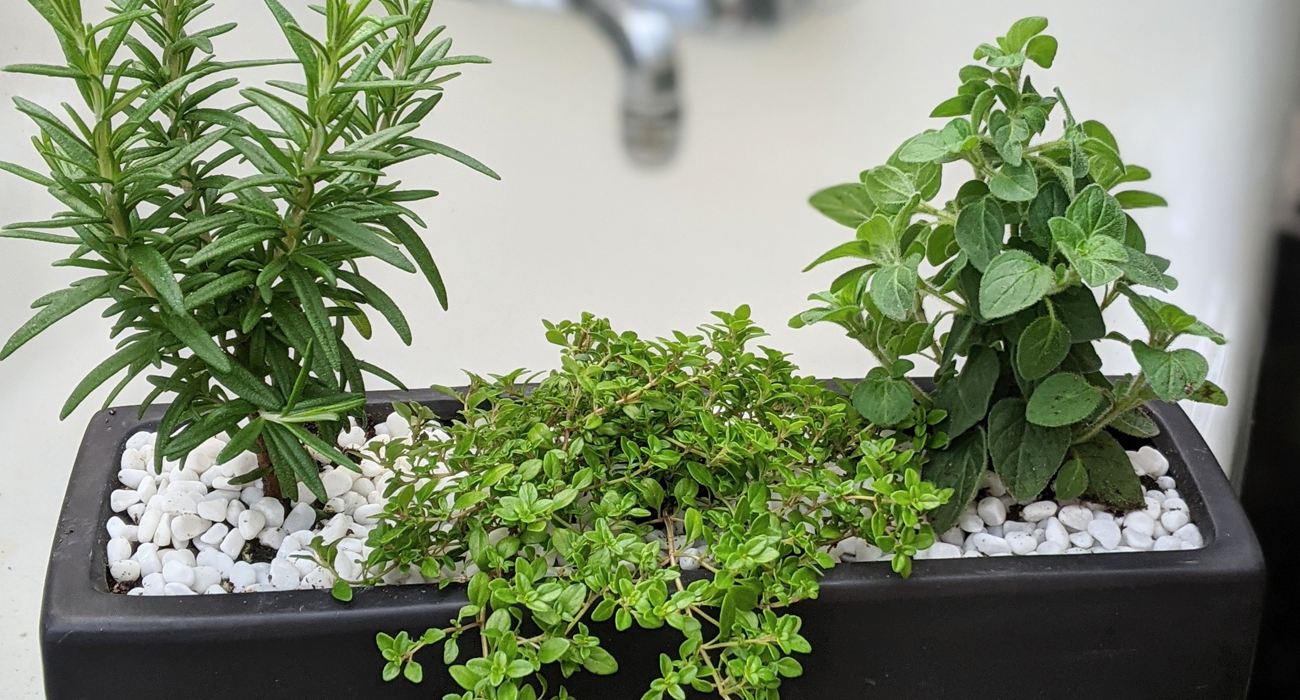 Herbs
At Estabrook's, we strive to carry a wide and varied selection of herbs for culinary, medicinal and ornamental uses. Types of herbs range from annual to perennial, tropical to temperate, woody to herbaceous, and everything in between.
Generally herbs require full sun and average well-drained soil, most are drought tolerant and low maintenance, and any exceptions will be noted. For specific plant care and applications, please speak with one of our knowledgeable outside nursery staff.
To search our herbs, simply enter a botanical or common name below and click the Search button. If you'd like to search our entire catalog, we also offer a complete catalog search.
Common Name